Holiday Treats
Love holiday treats? We have some for you!
This year we're having an 8 week outpouring of meowsome sales! Every avatar will go on sale (up to 70% off!) There will be different ones every week, so watch for your favorites!
As our gift to you, collect exclusive Holiday Treat desctags (For Life!) each week!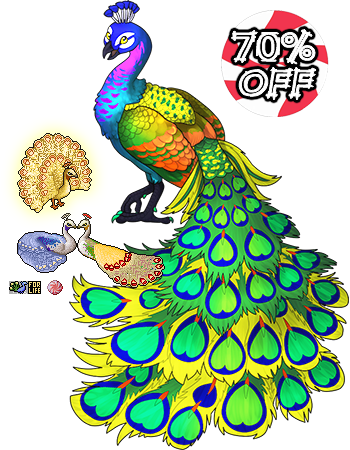 A secret treat!
All 8 Holiday Treats are fun, but there's one that's even more special! Only the biggest treat lovers will lay their paws on it, though!
A secret 9th Holiday Treat is given out the last week of January 2017, so in order to receive it, you must have collected all 8 Holiday Treats on the same character before the end of January! Like the other 8, the secret 9th Holiday Treat is exclusive and FOR LIFE!
Too long, would rather nom: Collect all 8 Holiday Treats by the end of January, get a very rare 9th Holiday Treat as a bonus!
| | | |
| --- | --- | --- |
| Week 1 | Peppermint Swirl | |
| Week 2 | Candied Orange | |
| Week 3 | Ribbon Candy | |
| Week 4 | Star Cookie | |
| Week 5 | Tree Cookie | |
| Week 6 | Yule Log | |
| Week 7 | Trifle | |
| Week 8 | Hot Cocoa | |
| Bonus Treat! | ??? | |